The relentless rise on Bitcoin which started on April 2nd, 2019 has continued for almost a week as Bitcoin maintained its value above $5000. The price of Bitcoin (BTC) at 3: 00 Hours UTC on 8th April 2019 is $5302. It is trading 3.85% higher on the daily scale.
On-Chain Volume of Bitcoin is on the Rise
In a recent tweet, Willy Woo published an analysis conjointly conducted by Murad Mahmudov, David Puell and himself. They have painted a positive outline on Bitcoin after months of bearish calls.
In their analysis, 'On-chain' Daily Volume on Bitcoin was compared with the bear flags in the past. According to their findings, the bottom on Bitcoin price has been formed, and it has entered an accumulation phase.
The 'On-Chain Volume' refers to those transactions which occur on the Blockchain in a specified period. The Bitcoins which are held in wallets or the transactions performed off-chain (Lightning Network transactions) are not included in the parameter.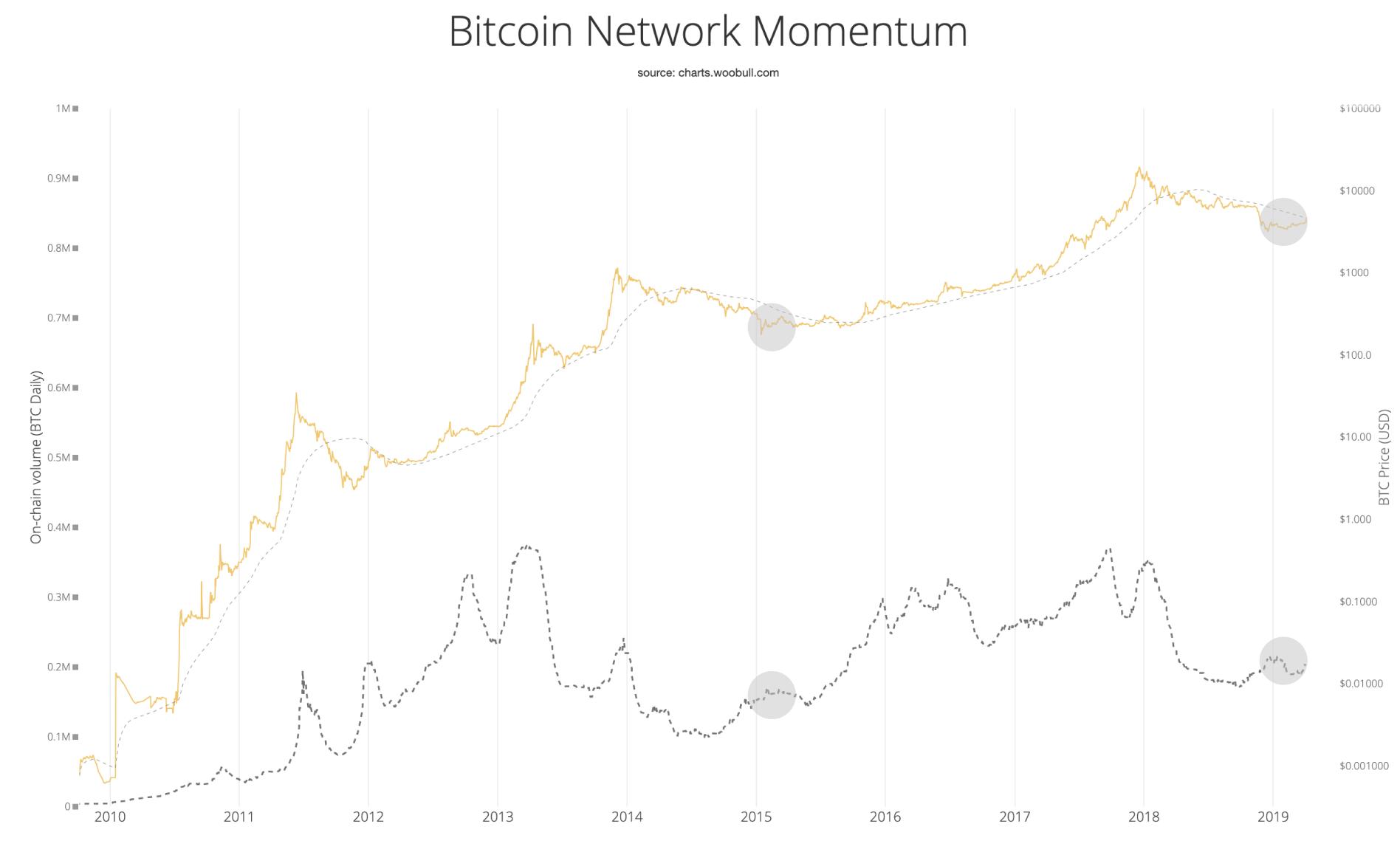 According to their analysis, the on-chain volume on Bitcoin has entered an accumulation phase as pointed out in the grey circles. It is identified by an area in the graph when the price continues the downtrend. However, the 'on-chain volume' reverses its momentum towards the positive side.
He confirmed in the same thread that:
In fact, 1d HODL "volume" pointed to the bottom being in for quite some time. The accumulation band having already formed.
The analysts have procured On-Chain 1-Day Volume Data from various sources to reduce variance and bias in their data. The patterns have revealed similar characteristics from all sources.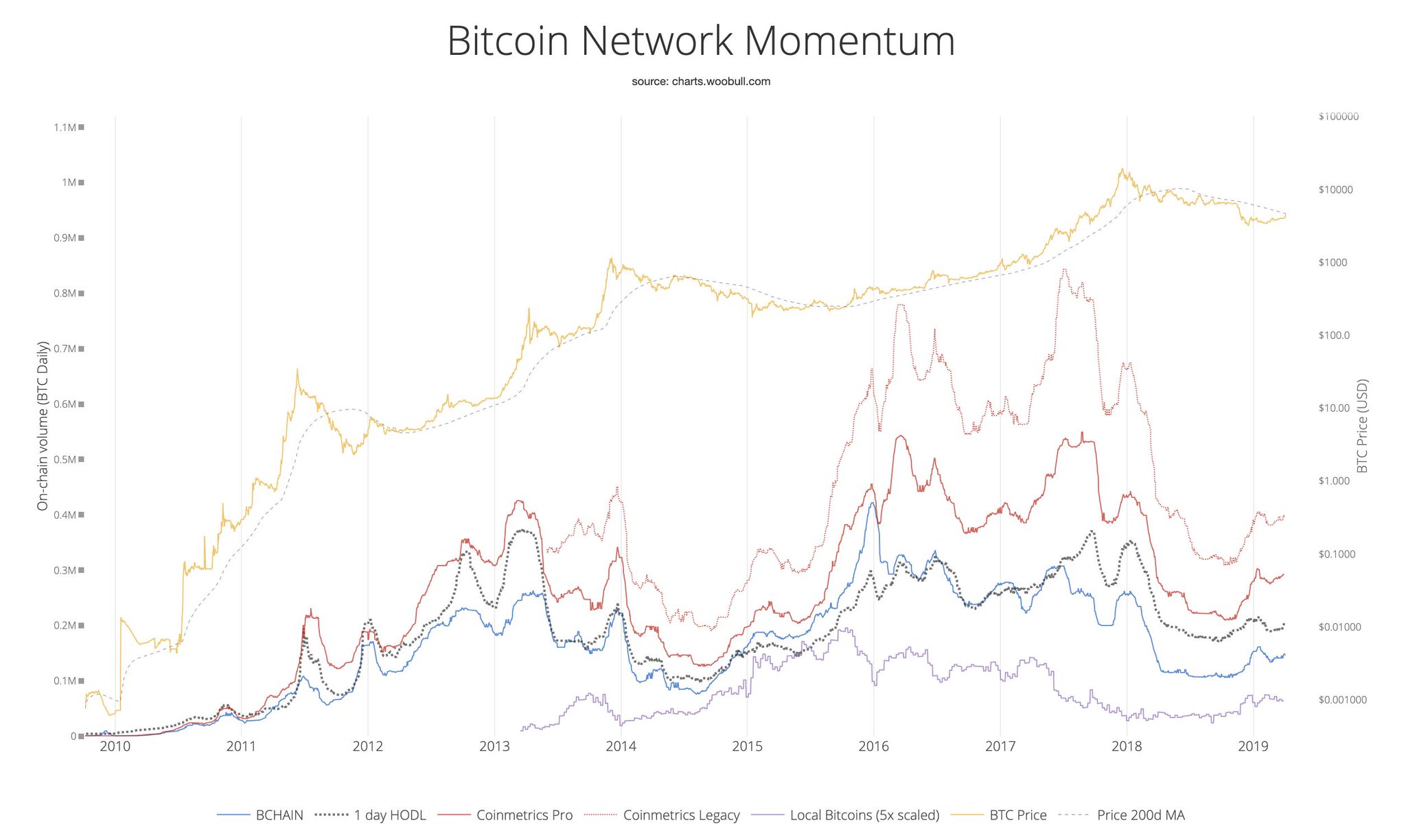 The dotted line around the Bitcoin price (in yellow) is the 200-Day Moving Average line of Bitcoin. Notice how the cross-over between the two lines has taken place towards the end of the graph.
Murad Mahmudov had earlier suggested that the bear market is still in action and Bitcoin might go down to $2000-2500 by mid-September in 2019 at the #token2049 conference in Hong Kong. Therefore, their views and price are both shifting towards the bullish side as Bitcoin continues its uptrend.
Willy Woo Mentioned in a tweet that:
"the 2018 bear market was compressed for very specific reasons, each bear and each bull have each had very different structures unique to themselves."
The question remains if the market sentiments would continue to comply with the same in short to medium term as well.
The presented content may include the personal opinion of the author and is subject to market condition. Do your market research before investing in cryptocurrencies. The author or the publication does not hold any responsibility for your personal financial loss.