Special Counsel, Robert Mueller released an investigation report of 448 pages which alleges that the Russian operatives have used cryptocurrency to interfere with the US presidential election of 2016.
Russia used bitcoin to fund the DNC hacks
As per Mueller's investigation report, which entitled 'Report On The Investigation Into Russian Interference In The 2016 Presidential Election", reveals that cryptocurrency, namely Bitcoin was used to pay the team involves in cyber warfare effort that allegedly hampers 2016's U.S presidential report. It revealed after two years to clarify the confusion revolves around Trump Campaign's involvement with Russia to interfere Hillary Clinton's run for the presidential election in the same year.
Muller's report has been appeared as the long-awaited report because earlier ' US Attorney General William Barr' declared that reports carried no weight because it has no evidence of such collusion (without elaborating the various contracts between Trump campaign and Russian operatives)– later on, April 18, 2019, United State Department of Justice (DoJ) released redacted version of the Special Counsel Rober Mueller's report.
Per the report, almost every effort of the system has been paid in Bitcoin –such as the website hosting service help website involves in hacking materials and so on. Particularly, the report indicates 'A virtual private network' which hides user's location while he connects to the internet was also purchased using Bitcoin – nonetheless, it also reveals that VPN was used to log in Twitter account ''@Guccifer_2' that quite often interacted with Wikileaks and others.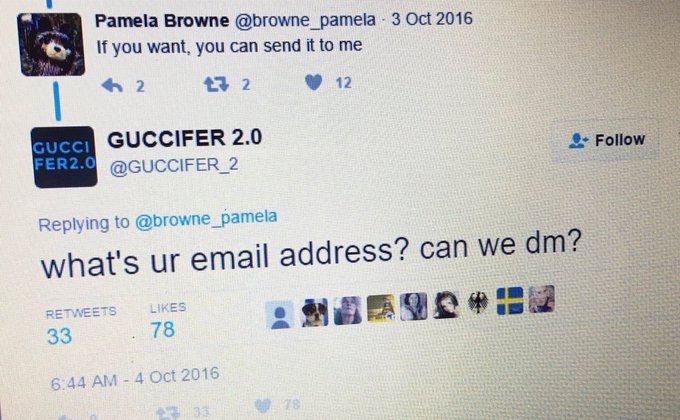 Since the identity behind bitcoin transactions are hidden and remains anonymous, its use-cases become vague in activities like dark web/hacking activities.
"… cyber intrusions (hacking) and releases of hacked materials [were] damaging to the Clinton Campaign," the report reads. "The Russian intelligence service known as the Main Intelligence Directorate of the General Staff of the Russian Army (GRU) carried out these operations."
While Mueller's report indicates 'Bitcoin's usage to hamper 2016's US Presidential Election' and how it used to fund he DNC hacks, Tim Cotton, a person with experience in tracking Russian Bitcoin accounts states that it is easy to trace who has been involved in the activity. He says that Bitcoin exchanges often require email Id to set up an account and with an account, they can have their Bitcoin wallets simultaneously – he says that Federal investigators were able to find few email address involved in the operation. Cotton says that
Investigator's finding to the other side of the blockchain equation, was important because rather than having to search the blockchain for clues, they already had all of the receipts demonstrating which accounts were under the GRU's control."
Following Cotton's statement, Muller's team found that many such accounts were created using stolen or false identities – while at the same time, few of those accounts used to buy websites, domains service and other hacking materials to use in hacking operation.
The presented content may include the personal opinion of the author and is subject to market condition. Do your market research before investing in cryptocurrencies. The author or the publication does not hold any responsibility for your personal financial loss.